Inspection and close mapping
albris drone is a multirotor designed from the ground up to permit the safe, close inspection of buildings and other vertical structures. Its onboard vision and proximity sensors feed cutting-edge computer vision algorithms. These in turn provide the situational awareness and object avoidance intelligence that albris needs to make every project a success.
senseFly albris drone is a sensor-rich system with the widest payload breadth of a civilian drone. albris is acutely aware of its surroundings, allowing it to view structures and buildings close up, in high-resolution, with a minimal risk of contact damage.
senseFly albris drone captures and geotags video, still and thermal imagery simultaneously. You get all data you need with the minimum number of flight.
albris is the right drone for:
close inspection
3d modelling
complementary mapping
crack/defect detection
construction monitoring
pipe and wind turbine inspection
agricultural & archaeological mapping
solar field thermography
....and much more!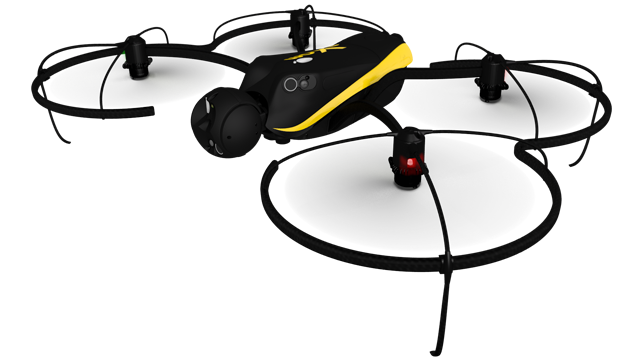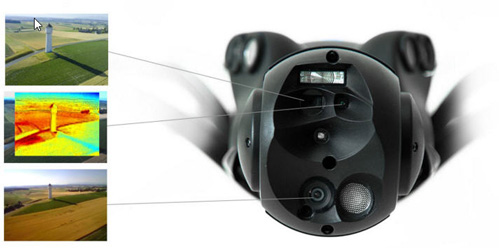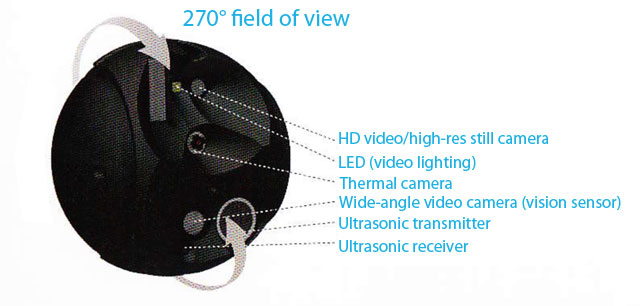 Main features
Multi-directional sensor intelligence
(vision sensors and ultrasonic proximity sensors)
TripleView sensor head
Three distinct types of imagery: HD video, thermal video/stills, high-resolution still images.
Bump-safe construction
The albris carbon fibre shrouding allows it to tackle the most dangerous inspection jobs
Multiple flight mode
Interactive mode for live inspections and fully autonomous mode if the specific target is already know
Autopilot technology
The artificial intelligence built into the senseFly autopilot analyses a raft of data to optimise every aspect of the flight
Electric powered
Low noise, no pollution, easy battery swapping for prolonged use
Safety smart
Numerous self-monitoring and automated failsafe procedures reduce the risk of inflight issues, minimising potential danger to structures, people and drone airframe