Software for GIS and Cartography
OPK suite is a photogrammetric software for processing large format images from aerial cameras and satellite. OPK is a software suite with high performance for the big production of aerial photogrammetric products starting from large format digital images acquired by aerial cameras.
OPK is composed by several modules to manage each stage of cartographic production workflow.
Data produced by OPK modules are compatible and ready to be used inside geographical information system software (GIS data).
OPK is our innovative cartography software technology providing totally automatic photogrammetric workflow. It is designed for high quality and mass production of Aerial Triangulation, Digital Surface Model, Digital Terrain Model, orthomosaics and 3D point cloud.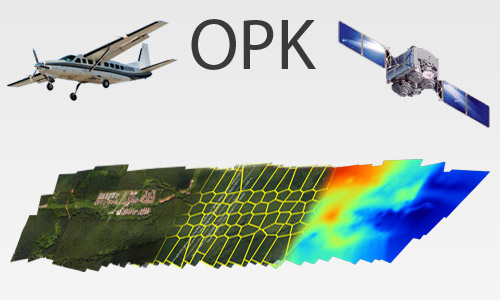 Advantages
Processes large blocks of thousand of images
Easy to use
Intuitive graphical user interface
Latest computation photogrammetric algorithms
Full statistical information available as report
Sophisticated block visualization
High precision & high reliability
Easy integration into any third-party workflow
High processing speed
High level of automation
Optimized utilization of hardware capacity
Minimized user interaction for project set-up
Batch processing capabilities
Main features
High Performance
Blocks of thousands of images
Modular solution
Accurate procedures
User friendly (minimal interface)
Openness (no proprietary format)
Self-contained (no other software requested)
Customizable (we can respond and provide solutions to custom requests)
Software fotogrammetria
A Multi-faceted approach Partner removes the hassle and confusion that comes from managing your tax burden effectively. Our tax services range from discrete, one-time advice to complete management and everywhere in...
Maggiori Informazioni
La suite OPK è un set di software per GIS e cartografia aerea dedicati al processamento di immagini large format acquisite con camere aeree o satelliti. OPK garantisce alte prestazioni...
Maggiori Informazioni